Daily vehicle checks should be done properly to ensure that the vehicle you are driving is free from defects and completely legal for you to take it out on the road. So before you start driving for the day there are a number of checks that you should make to be sure, this applies whether you drive the same truck regularly or have a different truck each day.
Initial Daily Vehicle Checks.
After reaching your truck and inserting your Digi card, I do it like this so that my card is recording a period of other work whilst I do my checks, of course, you can always insert your Digi card and enter this manually later on if you wish to. One of the first things you should do is check the oil, fuel and add blue levels, in most modern trucks this can be done via the dashboard gauges and electronic dipstick. You will need to top up if necessary.
Whilst you are sat in the cab you can check that the vehicle has a valid tax and MOT status and is insured, you can do this on your smartphone via the DVLA website, to check the MOT for a goods vehicle you need to use the check the MOT history on the website. To check the insurance, you can check on the Motor Insurance Database.
You definitely do not want to be caught driving without insurance, as this will lead to a hefty fine and points on your licence. Most employers will not take you on with penalty points for driving with no insurance, and I believe that insurance penalty points stay on your licence for four years, so you would be taking a break from driving.
Checking The Outside.
After this, you can switch the ignition on, but don't start the engine yet, turn on all the lights including fog lights and four-way flashers, then go around the outside of the vehicle and check all the lights are working and free from damage, check the tyres for wear, cuts, bulges and punctures, check that the mud flaps are in place and secure, fuel cap, add blue tank cap are present and secure, check also the mirrors and all the glass. At this stage, you can also check the 'O' licence on the windscreen is valid and in date.
If your vehicle is already coupled up to a trailer you will also need to check the trailer over as well. Some drivers like to uncouple and recouple if their vehicle is already coupled at the start of their shift. Daily vehicle checks on the trailer will include the tyres, lights, mudflaps, fifth wheel safety clip, trailer coupling, air and electric lines are connected correctly and free from kinks and damage and the load security. The trailer landing legs need to be fully wound up and the MOT in date. To check the MOT on your trailer you will need the trailer ID number, this can be found on the trailer plate or welded somewhere on the trailer, it usually starts with a 'C'.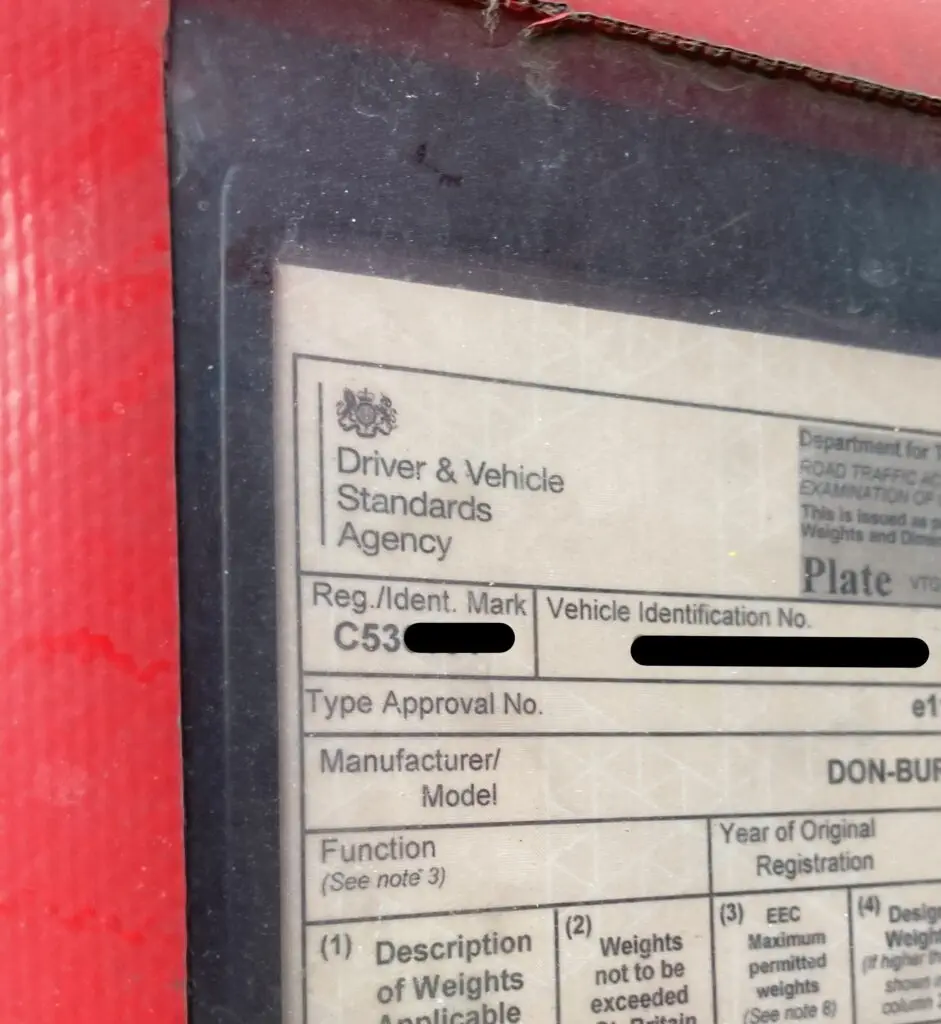 Again you will need to go to the DVLA website and use the MOT history to check the trailer MOT and insert the 'C' number. Some modern trucks have a light tester mode that you can use to test all of the lights, I prefer not to use this but you can if you want to, it is your choice.
If You Find a Defect.
The image below shows a tyre that I came across whilst I was doing my daily vehicle checks, you can clearly see the metal wires that were showing through the worn rubber. If you come across a defect like this, do not proceed, go and inform the transport manager or your boss. This is a danger not only to yourself but to the general public, you are also risking your driving license and your companies operators license.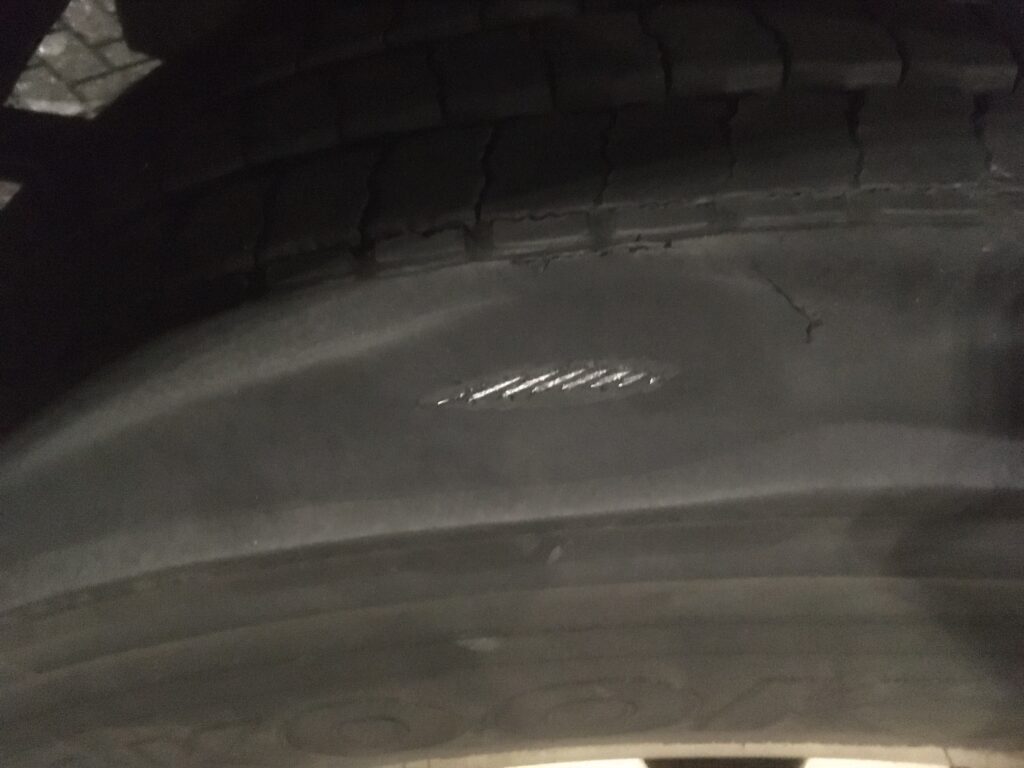 If you find minor defects such as a bulb not working these should be rectified before you are ready to go out on to the road, if the defects can't be rectified your company should offer you an alternative vehicle or take the vehicle off the road and give you something else to do. You shouldn't put yourself at risk and in danger by taking out a defective vehicle, this can lead to all sorts of problems for you. You are within your rights to refuse a vehicle if it has a defect that cannot be rectified.
(Visited 69 times, 1 visits today)