I wanted to be a trucker from an early age, as I can remember going with my Dad, on what seemed to me then, a long journey to the north of the country, from the south of England where our home was.
My Dad worked for an engineering firm and drove the company vans and small truck, a ford transit.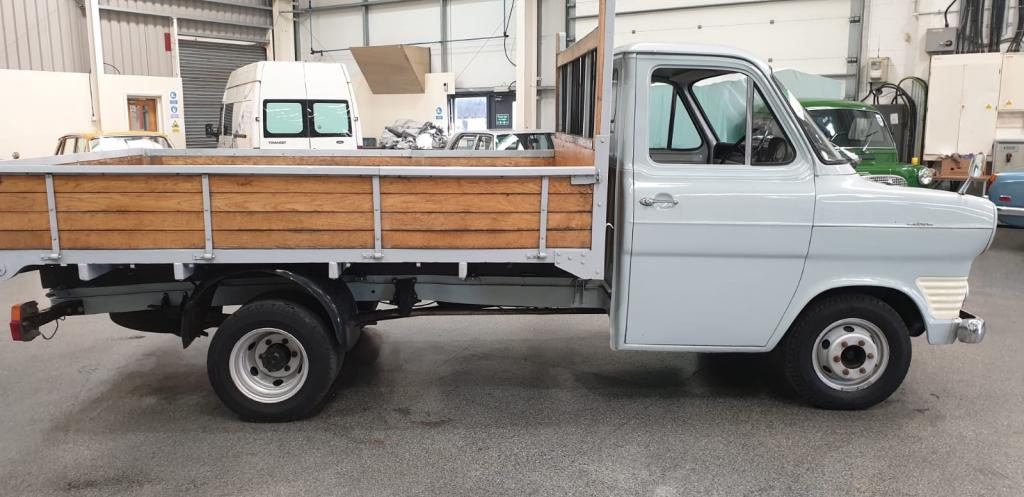 I would go with my Dad during the school holidays, often on long journeys, with very early starts, and I think that it was this that got me interested in becoming a trucker and driving in general.
Left School.
I had left school at the age of sixteen with very few qualifications and I had no idea what I wanted to do career-wise.
I began working for a supermarket butchers department and somehow I drifted from one workplace to another and ended up working machines in a production factory.
It was not until around the middle 1980s that I was made redundant from the production factory and I then landed myself a driving job.
Driving Test.
I had already passed my car driving test a few years earlier and it was suggested to me that I should try driving trucks.
At the time my girlfriend's father was a self-employed owner-driver and took me out in his new 7.5 tonne truck for a driving lesson. In those days an ordinary car driving license covered you to drive vehicles up to 7.5 tonnes.
Blagged It.
Companies in those days, never bothered to take you out on a driving assessment, or even look at your driving license. I managed to blag my way into a driving job at a local air freight and general haulage company.
I told them that I had done some driving for my girlfriend's dad and now I wanted to drive trucks for a living. I had little experience, but I knew how to get about to most places, and if I didn't I would just look it up on the map.
First Day.
On my first day, I was sent out with another driver, who was going to show me a parcel delivery route around the west end of London in a 7.5t Mercedes Benz 809 long wheelbase box truck.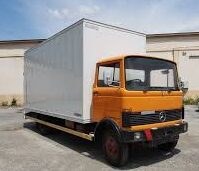 The Merc was known as 'the beast', as it had no power steering, a five-speed manual gearbox, with a very heavy clutch pedal. 1st gear was selected by pushing the gear selector to the left and backwards, and was really a crawler gear.
Second gear was where you would normally find first gear, so you would start off from rest using second gear. Two hands were needed to select reverse.
It had a top speed of around 45mph and due to the lack of power steering was very heavy on the corners. It was very basic in the cab, was very noisy and had no creature comforts such as a radio.
The other other driver came with me for about the first three days and then I was on my own driving a 7.5t truck in the west end of London, but once you could drive here you could drive anywhere.
Break Down.
Late on the Friday afternoon in my second week, I think it was January, so it had become dark, I remember the truck breaking down at Hyde Park Corner with a broken throttle cable.
Mobile phones were not commonplace then, so in order to contact the office, you had to use a public telephone box using the reverse charge method.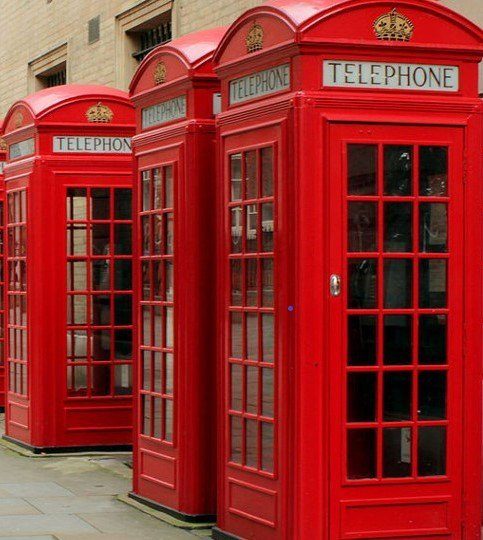 This was somewhat inconvenient as you first had to find a call box that you could park by, and then pray that it had not been vandalized and was working.
I managed to contact the office and they told me that they would send someone out to me and that I would have to wait.
After about an hour the mechanic turned up, looked at the truck but was unable to fix it.
He rigged the throttle so that it was stuck on about three-quarters open and I had to drive the truck back to base in the rush hour traffic with the engine screaming.
That was the end of my second week, so by now, I was a fully-fledged driver of anything up to 7.5t trucks. Then you had to be over 21 years old to be able to gain an HGV license unless you were in the forces, but in any case, most employers would not employ you until you had reached 21 and for some, you had to be over 25.
Proper Training.
If you passed your driving test on or after the 1st of January 1997, you need to take a test in order to drive a vehicle with a gross weight of more than 3.5 tonnes. You can not start the way that I did, you need to start off small, by driving transit size vehicles.
You also need to sit and pass a CPC driver training course, hold and be able to use a digital tachograph, in my day the tachograph was analogue and was a paper disc that you inserted behind the tachograph head.
(Visited 13 times, 1 visits today)